Experience the heart to heart coming together of mind, beauty and soul
At Michael's Hair Design & Day Spa, we believe a healthy spirit and mind are an essential part of true beauty. Our passionate and committed team of salon and spa professionals instinctively recognize that true beauty is not just a look or a style but a connection of mind, beauty and soul.

And how does a salon achieve such well-being and positive energy for each and every one of its clients? It's about coming together, tapping into the unique talent and tools within the salon and having a heart to heart understanding from the client on what their vision is to rejuvenate their hair, skin, face, hands, feet and/or body, a total complement to relieving stress and releasing the beauty of the inner "you". The result is the "self" you want, not what we think you want.
To deliver on such a commitment requires a dedicated and talented staff and the inspiration of the salon's owner, Michael Muia. Michael and the staff have created not only a fun, safe, comfortable sense of community at the salon but also a sharing space online.
Michael's Hair Design & Day Spa
"Heart 2 Heart" Gift Card Campaign
This holiday season we are celebrating coming together while Covid has kept many of us apart.
The gift card is a great way to deliver a total complement to relieving stress and releasing the beauty of your "inner" self and those of the ones you care about
Stay Together. Stay Happy. Stay Safe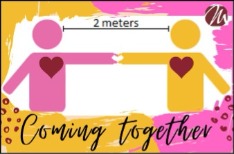 'HEART 2 HEART' GIFT CARD
Find out more of what makes gift card giving so special this holiday season
HAIR PRODUCTS
Shop online our favorite hair products at Michael's Hair Design & Day Spa.
WELLA VIDEOS
Introducing Luxelights by Matthias Herzberg
Luxelights are created to enrich the root area with a soft shadow effect and reveal natural highs and lows within the lengths and ends. For natural looking dimensions and the illusion of sunkissed, youthful hair.
How to Get Soft Waves with EIMI
Discover how to create soft, accentuated balayage waves for your client with our EIMI styling range - courtesy of Christopher Rea and Julie Lapite.
Introducing Illuminage & Brazilian Illuminage
Are you ready to take balayage into the light? Meet Illuminage, a new luminous balayage with natural blended highs and lows, and Brazilian Illuminage, a creative contouring technique for an illuminated face-framing look.